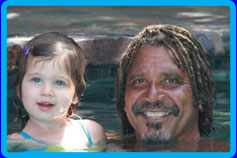 Conrad Cooper possess over 45 years of swimming experience and he is trained in the following areas:
Conrad is a certified NAUI scuba diver and an avid skin diver.
Conrad's wife is Londa Parks and she schedules all of the lessons and will answer any questions you may have.
Any and all inquires should be directed to Londa.